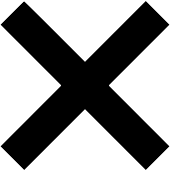 • Ziad Ben Youssef Trio (ft.Ma'en El-Ghoul)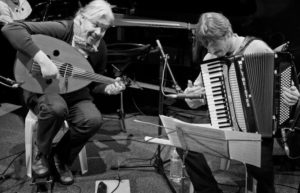 The Ziad Ben Youssef Trio is staging a creative dialogue between several musical influences: the rhythmic inventiveness of the flamenco, the Latin American and the Balkan traditions. All of these mixtures are combined to the rooted Middle-Eastern melodies. The Trio is composed of some musicians, each with a singular itinerary, who have been brought together by the French-based Tunisian Oud player ZIAD BEN YOUSSEF.
ZIAD BEN YOUSSEF Tunisie / France (Oud), EDWIN BUGER Croatie / France (Accordéon), MA'EN EL-GHOUL Palestine (percussions)
His travels around the world have inspired him to create this trio in order to pay tribute to the common essence of some musical traditions, one Eastern in the large sense of the word (extending from the Maghreb and the Mediterranean to India) and rather traditional, the other Western, bringing the influences of flamenco, Balkan music … drawing on their respective richness to explore, through musical improvisation, the vistas up opened up by their intermingling.
The aesthetic vision developed by the ZIAD BEN YOUSSEF TRIO finds its embodiment in the following terms: suggestion, consonance, minimalism, intensity, elevation. Through overlap and juxtaposition, Western harmonies are mixed with modes to produce sounds that are often bittersweet and intimate.
The way the different musical languages intermingle in the TRIO's music is primarily the fruit of a human encounter in which each member of the band strives not only for self-expression, but also for a respectful listening to the others in order to participate with them in the exploration of the common spirit underlying the traditions of the West and of the East thus embarking on a musical journey of the soul towards universality.