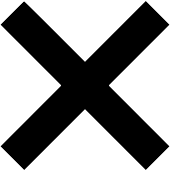 2018
Translation into Arabic of "Les Cheminants" written in French by the Tunisian poet Tarek Essaker.A multidisciplinary show intitled "Asselikoun" – under creation (Music, poetry reading, drawing)
2017
Music and stories for the "Lights Passer" show. Stories about the history of Oud
2015
Music written for the Show "Kalam- Palabre" An Anthology of African Poetry.
2014
Music co-written with Benoit Chantry for "Les Contes des Sages du Desert" of the Belgian poet Paul André.
2014
Music for the show "femmes et une nuit" text written and played by Faiza Kaddour and directed by Jean-Francois Toulouse.
2010
Invitation from the British director Tim Supple to compose music about the Arabian Nights play (adapted by Hanan El-Sheikh) in Paris and Cairo.
2009
Music for a poetic Anthology about "Exile", directed by the filmmaker and storyteller Dragos Oudraogo.